DISH//'s "No.1" will be used as the opening theme and the peggies' "Footprints" as the ending theme for the 5th season of the TV anime "My Hero Academia", which will be air from March 27 (Sat) in Japan.
Also, the latest trailer for the anime using DISH//'s "No.1" is now available on YouTube.
"My Hero Academia" 5th season trailer with DISH//'s "No.1"
DISH// commented on being in charge of the theme song for "My Hero Academia", "We've been waiting for the sequel for a long time, and we're so happy to be involved in the opening theme song.
On the other hand, the peggies said, "It's okay not to be perfect. You don't have to be perfect, you don't have to be someone else. That's how we created the song 'Footprints'".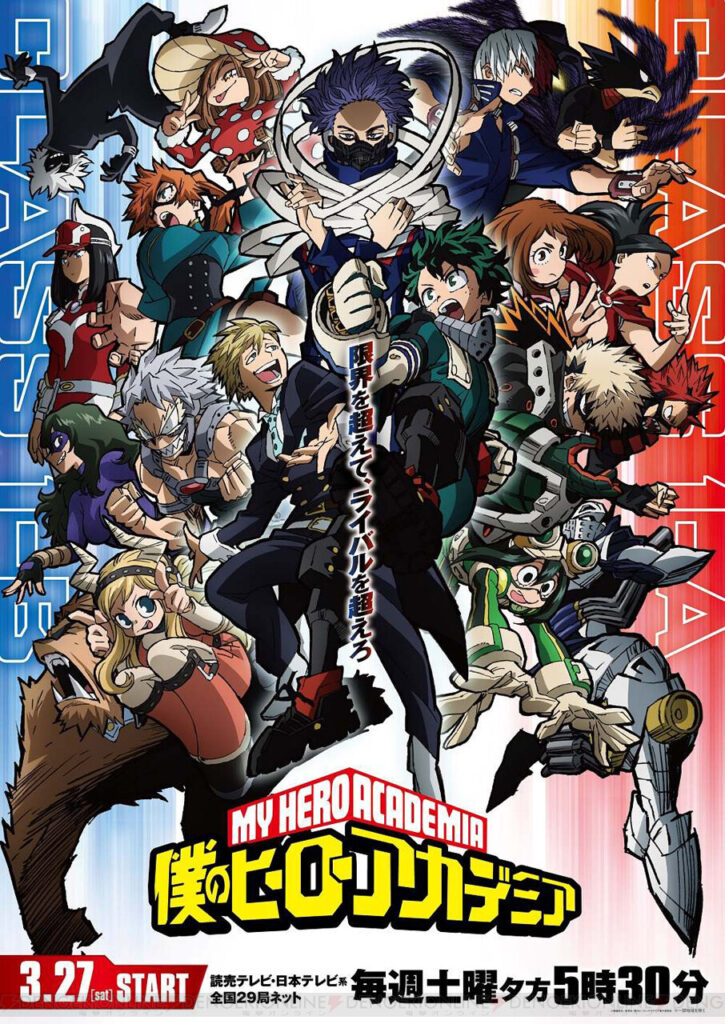 "My Hero Academia" is based on the popular manga by Kohei Horikoshi and has been sold over 28 million copies in the series. Set in a world where people have supernatural abilities called "Quirks", the main character Deku, who inherited Quirks from one of the world's greatest heroes All Might, fights against the enemy (villain) with friends of the prestigious hero training, U.A. High School, and grows up.
In the 5th term, U.A. High School Class 1-A and Class 1-B continue to fight. Since the 2nd year of the U.A. Sports Festival, 1-A and 1-B collide again, and the team battle will be happen for the first time in the series. In the new trailer, students activate their Quirks one after another, and intense action scenes continue.
The fifth season of "My Hero Academia" will be broadcast every Saturday at 5:30 pm from March 27th in Japan. In addition to the TV series, the third "My Hero Academia THE MOVIE" and the original drawing exhibition "My Hero Academia Exhibition DRAWING SMASH" are scheduled to be held later this year.