The Manga Taisho Award 2021 has been awarded to Tsukasa Abe and Kanehito Yamada's manga "Frieren: Beyond Journey's End (Sōsō no Frieren)". The announcement of the results and the award ceremony were held today, March 16, at Nippon Broadcasting System Imagine Studio in Tokyo.
"Frieren: Beyond Journey's End" is a story about the "after" of a group of heroes who defeated the Demon King. The story begins with the heroic Himmel, the warrior Eisen, the monk Heiter, and the wizard Frieren returning to the royal capital after defeating the Demon King. Fifty years later, Frieren, a long-lived elf, is confused and bewildered by her own tears at the death of old Himmel. The story will be serialized in Weekly Shonen Sunday (Shogakukan) from April 2020, and the latest volume 4 will be released tomorrow, March 17.
Viz Media announced its license of the manga last month and will begin releasing the manga in English this fall.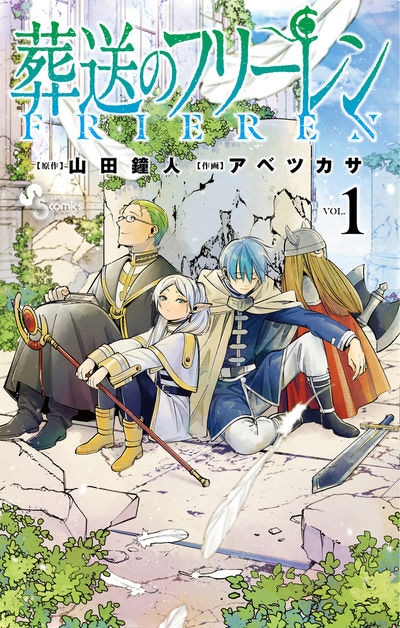 The "Manga Taisho Award" is an award given to the "freshest manga of the moment" that bookstore employees and other volunteer members of the selection committee would like to recommend to someone through voting. For the Manga Taisho Award 2021, the selection committee voted on the manga works that were released from January 1, 2020 to December 31, 2020, excluding the works that won the Manga Taisho Award in the past, but with a maximum volume of eight. The top 10 works were selected as the "nominees," and each member of the selection committee selected the first three from among them. The top work was selected as the "Manga Taisho Award" based on a point system.