The sixth part (Part 6) of Hirohiko Araki's popular battle action manga "JoJo's Bizarre Adventure", "Stone Ocean", will be adapted into an anime.
Part 6 "Stone Ocean" was serialized in "Weekly Shonen Jump" from 2000 to 2003. It depicts the prison escape of Jolyne, the daughter of the main character of Part 3, Kujo Jotaro, who was imprisoned for a crime she did not commit. Jolyne is awakened to her special ability, "Stand," by a fragment of an arrow given to her by her father. As Jolyne and the friends she meets in prison attempt to break through the prison, she discovers that there is a huge conspiracy swirling around that will shake the world regarding her bloodline.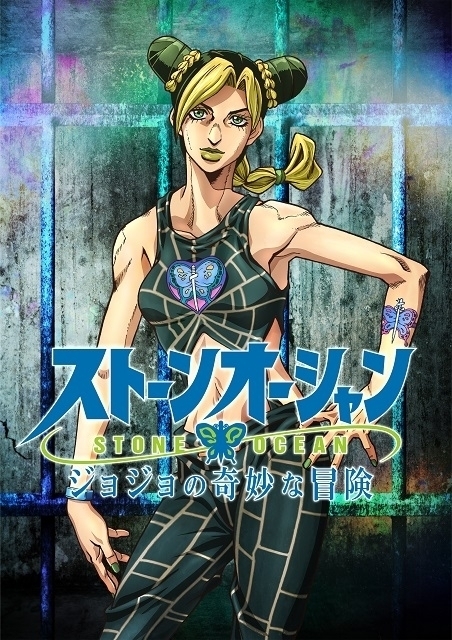 A trailer of the anime's production decision has also been released, looking back at the main characters from the first five parts of the series and hearing Jolyne 's habit of saying, "Gimme a break!". A teaser visual depicting Jolyne standing in front of a stone wall has also been released.