On the 28th, a local beer named "Sukuna Beer", named after Hida's legendary dual-sided tribe of Sukuna, whose character of the same name appears in the popular manga "Jujutsu Kaisen", will go on sale from Hida in Gifu Prefecture. Currently, it is just a label on an existing product, but a beer with the speciality of Sukuna pumpkins is also under development, and is sure to be a hot topic.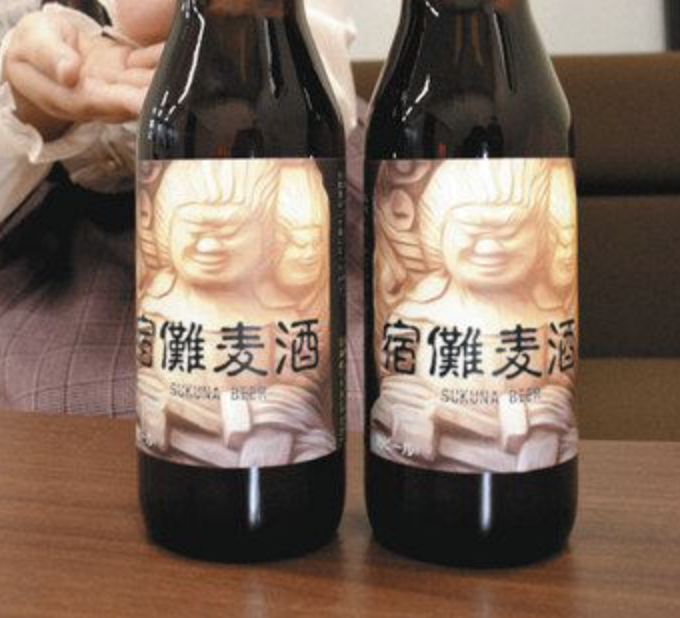 The idea of the Sukuna Beer was proposed by a high school girl who loves anime "Jujutsu Kaisen" and whose mother is also an employee of the company.
She learned that a legendary person with the same name as the character in the manga "Sukuna" is said to be the founder of Senkoji Temple in her town, and suggested to the company to make it into a beer. President Saburo Furuta said, "It's interesting. I hope it will be a good way to send out information about Hida." He adopted the idea, and decided to release it as Sukuna Beer, with a double-sided Sukuna carved into the label of the existing black Hida Beer Brown Ale made with fresh barley produced in Kunifu Town.