The final rankings (top 100) of the "the 1st Global ONE PIECE Character Popularity Contest", an online popularity poll project to decide the world's No. 1 character from a total of 1174 characters in the popular manga "ONE PIECE", were announced on the 5th in the online special program "ONEPIECE TIMES – WT100 Final Results Announcement" on the official YouTube channel.
The result was Luffy in first place, Zoro in second, and Nami in third. Overall, there was a big change in the rankings from the midterm announcement, with Sanji in 4th place, Trafalgar Law in 5th place, and Nico Robin in 6th place, showing Luffy's steadfast popularity and the rapid progress of female characters. The number of votes was over 12 million.
Luffy, whose birthday is May 5th, the day the show was released, became the first champion with the momentum of his first place.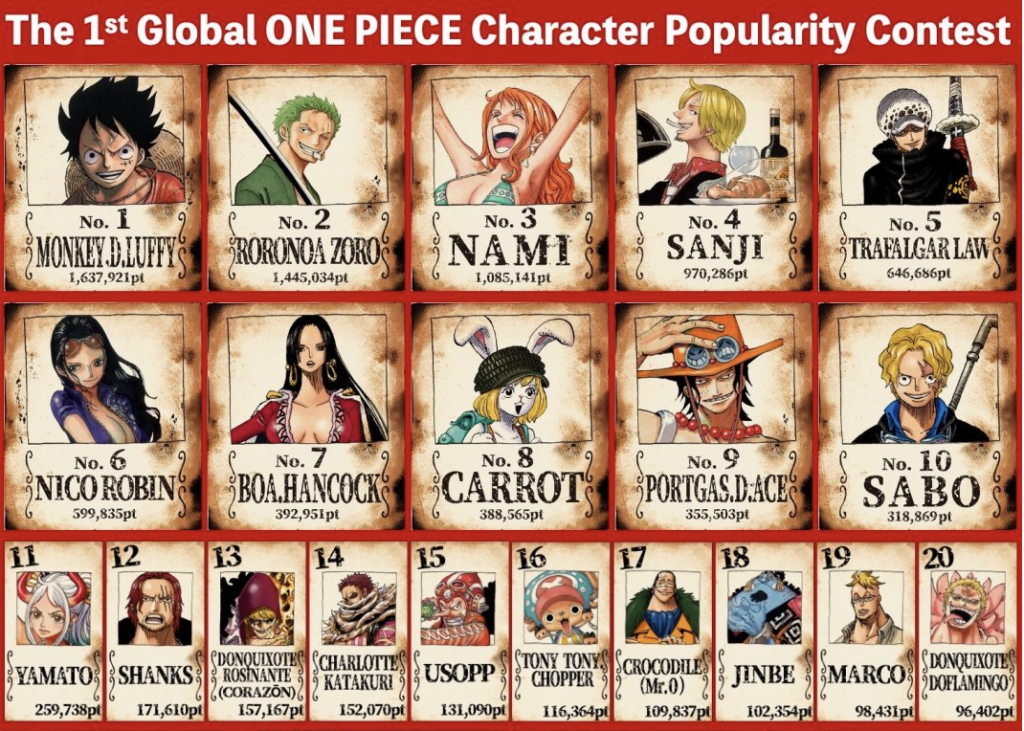 For the top 50 characters, there will be new illustrations by the author Eiichiro Oda.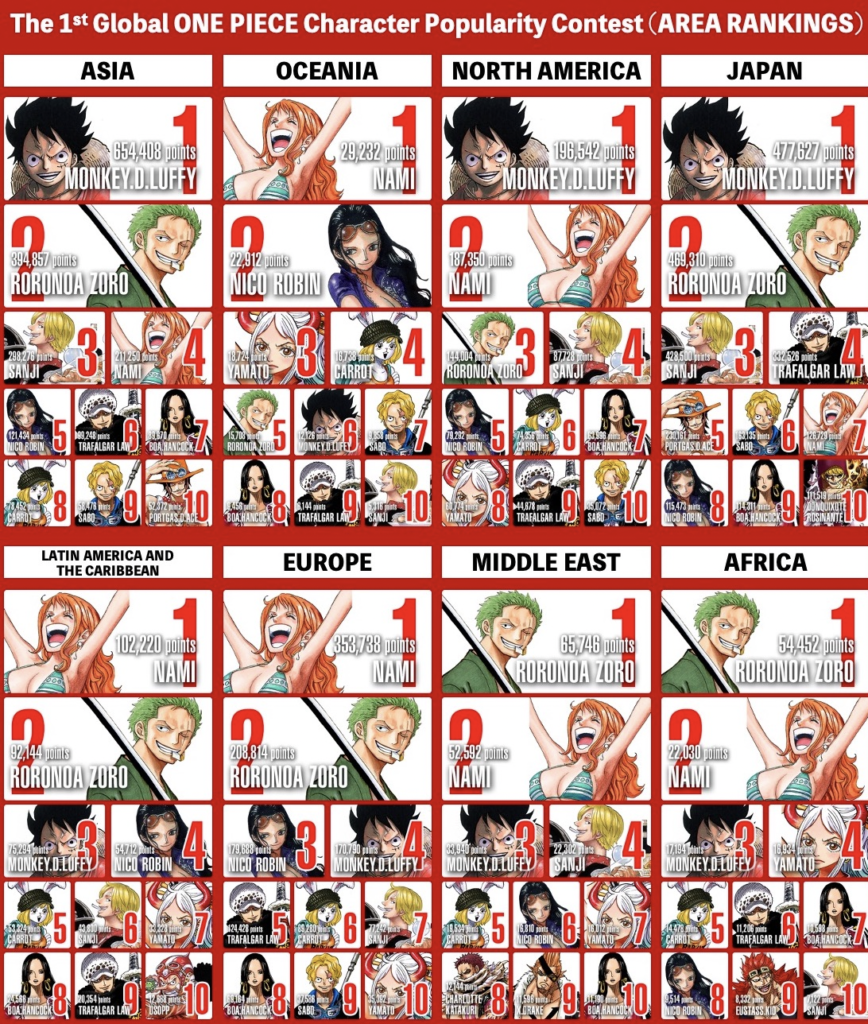 Mr. Oda summed up the results of this year's event by saying, "This is the first time that the popularity contest, which is usually held only in Japan, has been held worldwide on the Internet, so it was a very interesting event because we were able to see in real time what the hottest characters were in each region, and there were characters that turned around from the results of the midterm announcement.
 It was a very interesting event." He continued, "It seems that there was a movement to unite on the Internet and put in a surprising character, and the management team was keeping a close eye on it. lol However, the tastes of the world are different, and the movements of Robin and Carrot were especially interesting. Please wait for me. To all the ONE PIECE fans around the world, thank you very much for all the votes! Thank you very much!