As the global blockbuster "Attack on Titan" is about to reach its finale in the May issue of Bessatsu Shonen Magazine (April 9, Kodansha), Mercedes-Benz is collaborating with the work on an event. (https://www.mercedesme.jp/shingeki/)
Mercedes-Benz is collaborating with "Attack on Titan" at three of its "Mercedes Me" stores in Tokyo (Roppongi), Osaka, and Shinagawa. The event is scheduled to last until April 25. During the period of the event, limited collaboration menus related to "Attack on Titan" will be sold, and original wrapped cars will be displayed.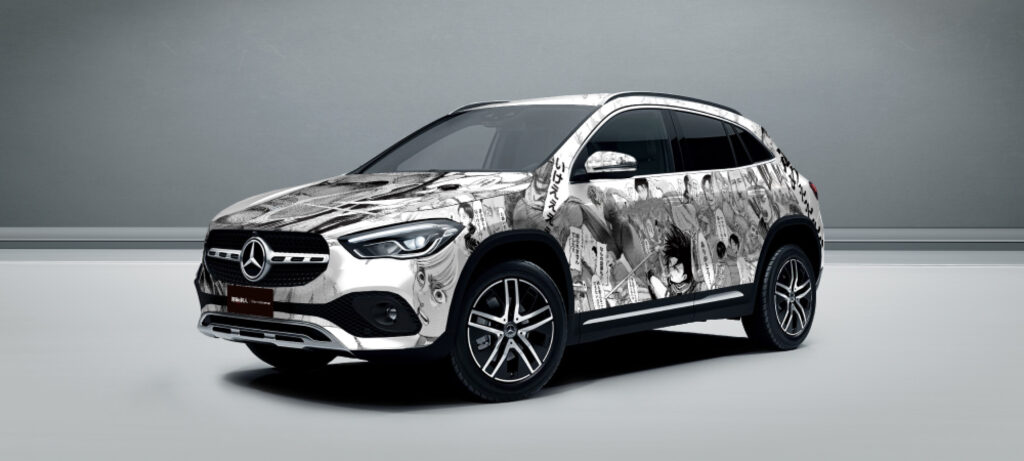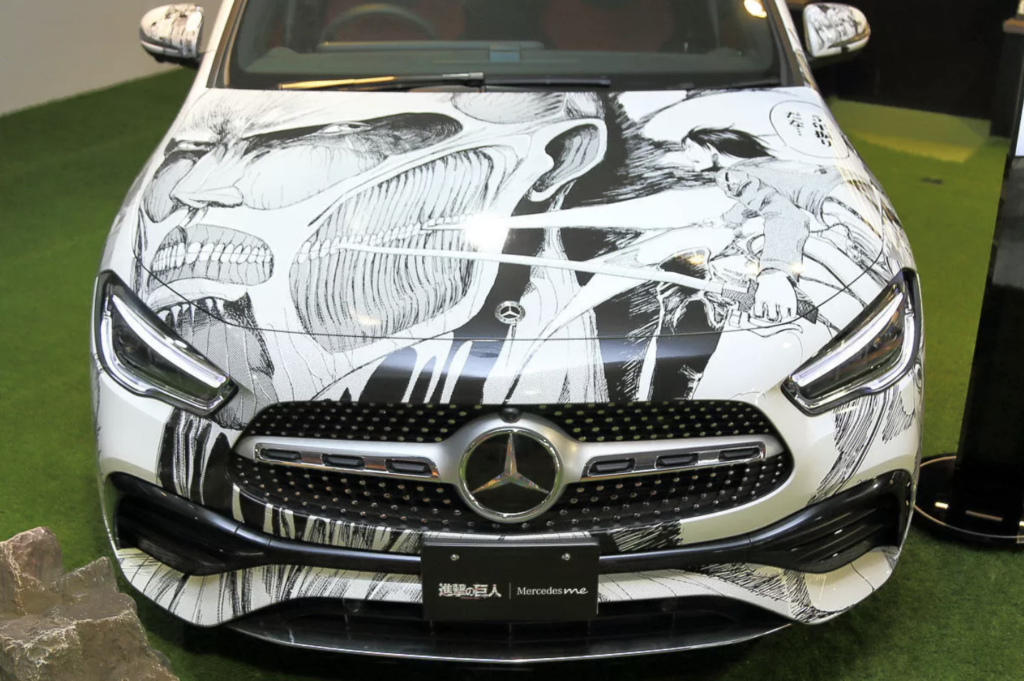 The car with the original wrapping is the GLA, a popular compact SUV from Mercedes-Benz, which will undergo a full model change in 2020. The original wrapped car will be available at each store.
A total of three original wrapped cars were prepared, one for each store. For the production of the cars, Mercedes-Benz conducted a fan poll on Twitter and incorporated the most popular scenes into the design.